Post Covid-19 and Covid-19 Vaccine Neurological Issues
It has been discovered that COVID-19 and COVID-19 vaccinations can cause DEMYELINAZATION OF NERVE CELLS. This is a decrease in myelin sheath surrounding neurons. This is how the nerve cell transmits its information from the brain to organs and muscles, and then back to the brain. The damaged myelin sheath disrupts the transmission of signals through the affected brain and peripheral nerve cells, resulting in a decrease in their function. This reduction of conduction of nerve cells can lead to deficiencies in sensation, movement (motor function), cognition, and many other neurological functions.
With COVID-19 or COVID-19 vaccinations, the immune system (autonomic nervous system) seems to be affected the most, thus causing an autoimmune reaction in the nervous system, especially the brain (cortex, cerebellum, or brainstem).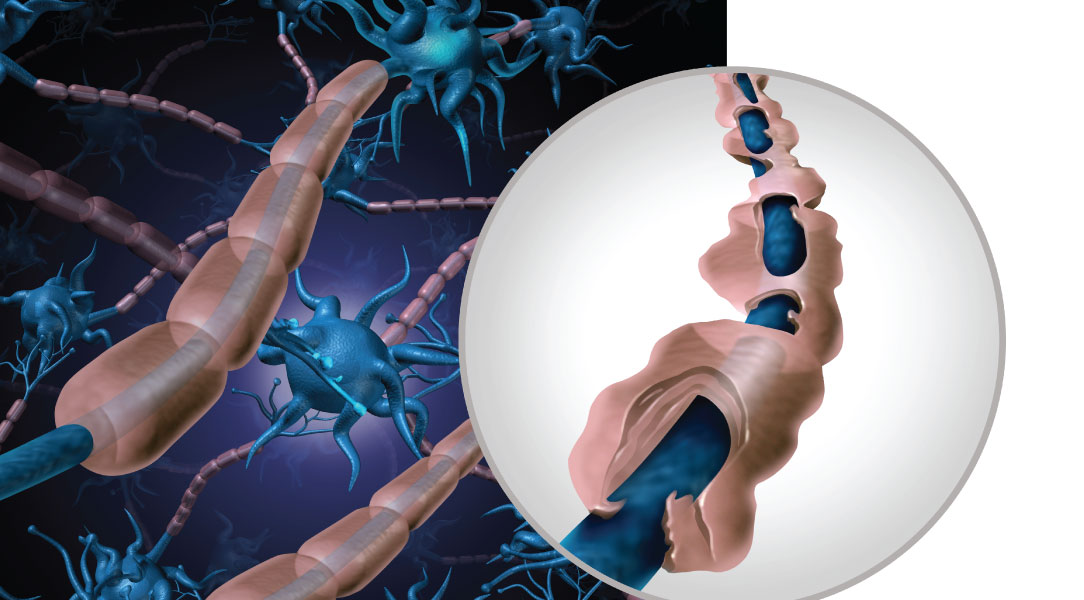 Covid-19 Neurological Issues
Symptoms and signs can be different for every patient, depending upon a myriad of factors discovered in the patient's history. Some of these factors are age, sex, other neurological issues, and the general health of the patient. The following symptoms have been noted in research of the COVID-19 phenomena: blurred vision (diploma), ataxia (slow movement), clonus (spasm), dysarthria, fatigue, clumsiness, hand paralysis, hemiparesis, genital anesthesia, incoordination, paresthesias, cranial nerve palsy, impaired muscle coordination, muscle weakness, loss of sensation, impaired vision, unsteady gait, spastic paraparesis, incontinence (neurogenic bladder), hearing problems, speech problems (receptive and expressive aphasias), anxiety and depression.
What does this mean to the patient wanting to receive functional neurological rehabilitation for their neurological condition? This means the therapy time will be longer in most cases than the average time. Also, the need for more intense therapy (in the beginning of care) will more than likely be needed.
Most cases still respond extremely well (ALMOST MIRACULOUSLY) to functional neurological rehabilitation if the patient complies and cooperates with the recommendations Dr. Furnish has given them.